General
SAP
Xtract IS
Xtract Universal
ERPConnect
Required Support Information for Xtract IS
When submitting a support ticket, provide as much information as possible for the Theobald Software support team to understand and analyze the issue.
Tip:
Search our
Online Help
to find more information on how to use Xtract IS.
Please provide:
Screenshots of the component settings
SSIS logs as .txt or .xlsx file format
Xtract IS version number
SAP system release
Visual Studio or SSDT version
Mandatory Information
The following information are required to process a support ticket

.
SSIS Log using Visual Studio/SSDT:
Transmit the entire SSIS log and no excerpts.
Display the SSIS output windows within VS / SSDT using View > Output (1).
Execute an SSIS package in Visual Studio/SSDT.
Copy the content of the Output window into a text file (CTRL + A/C/V) and attach the file to the ticket (2).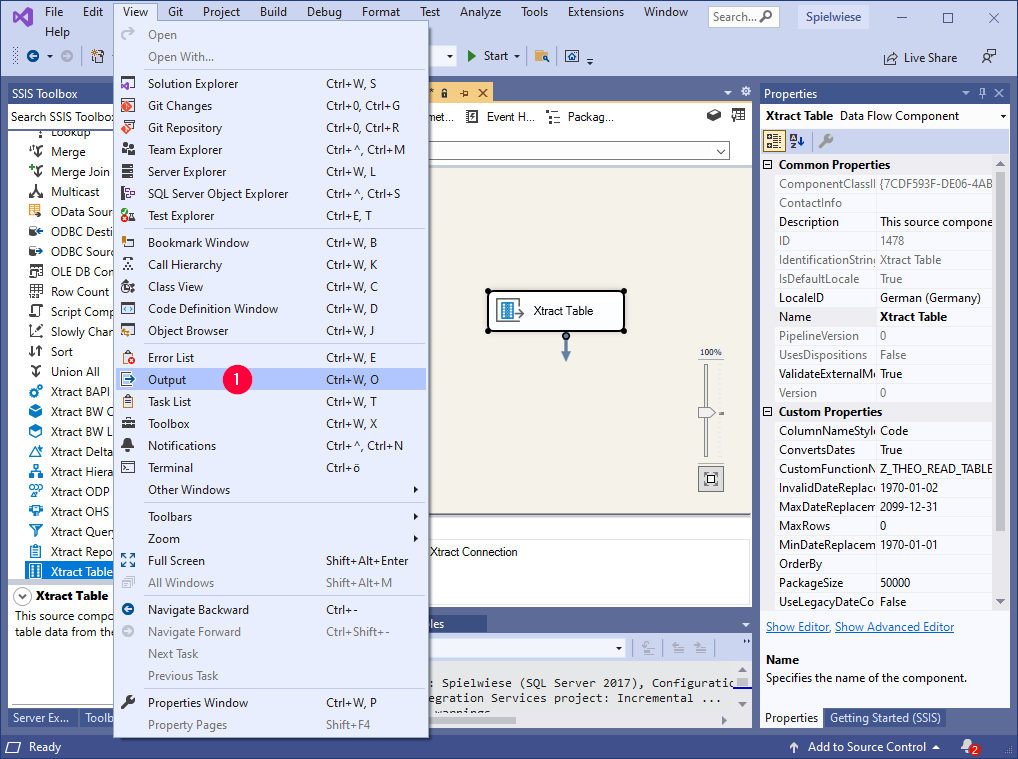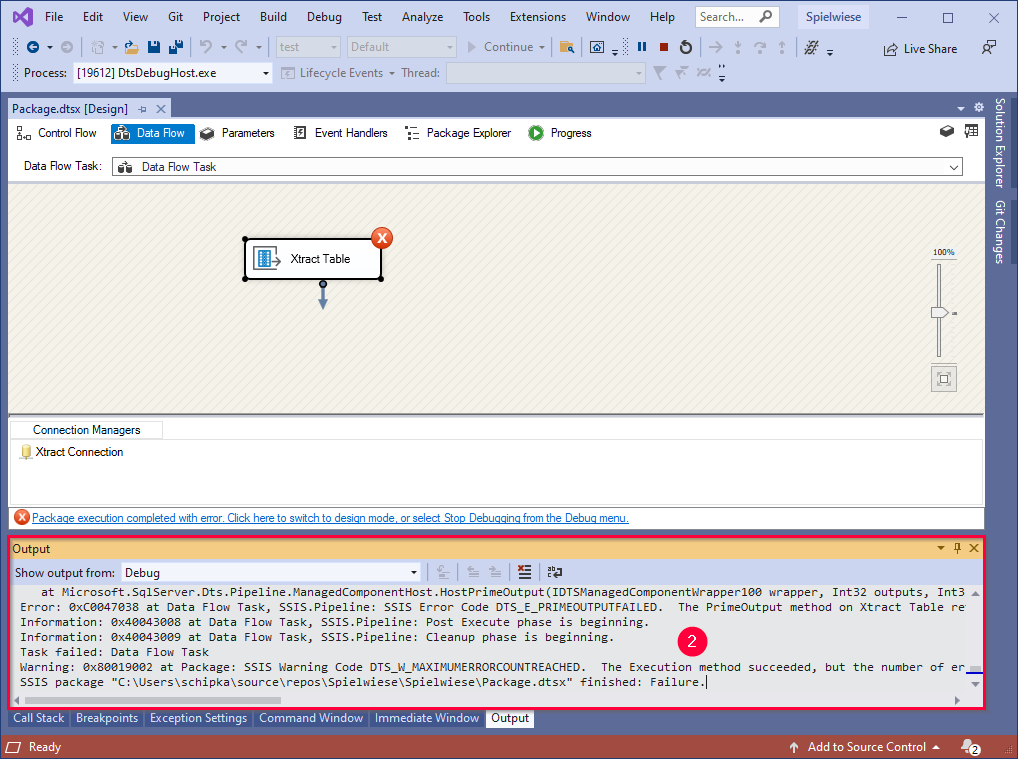 SSIS Log/Report using SSMS:
Open the Integration Services Catalog (3).
Right-click on the package (4).
Select Reports > Standard Reports > All Executions (5).
Go to View Overview and View Messages (6).
Right click on the canvas Export > Excel (7).
Attach the Excel file to the ticket.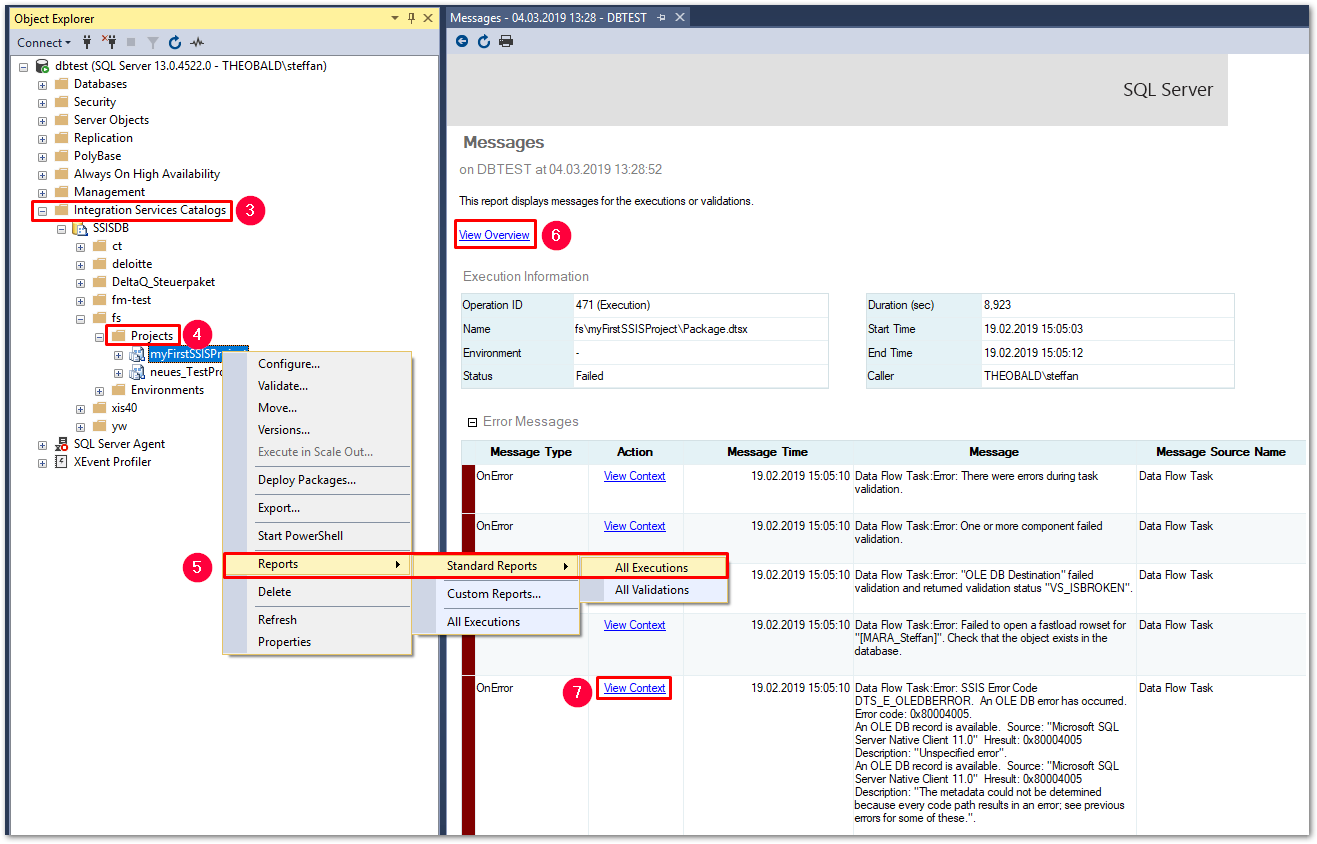 Optional Information
The following information are optional and can be requested by the technician.

Version of Xtract IS without log:
Double click on any Xtract IS component.
Click on Xtract IS Info (8) > General > [Copy info] (9).
Copy to a text file or make a screenshot.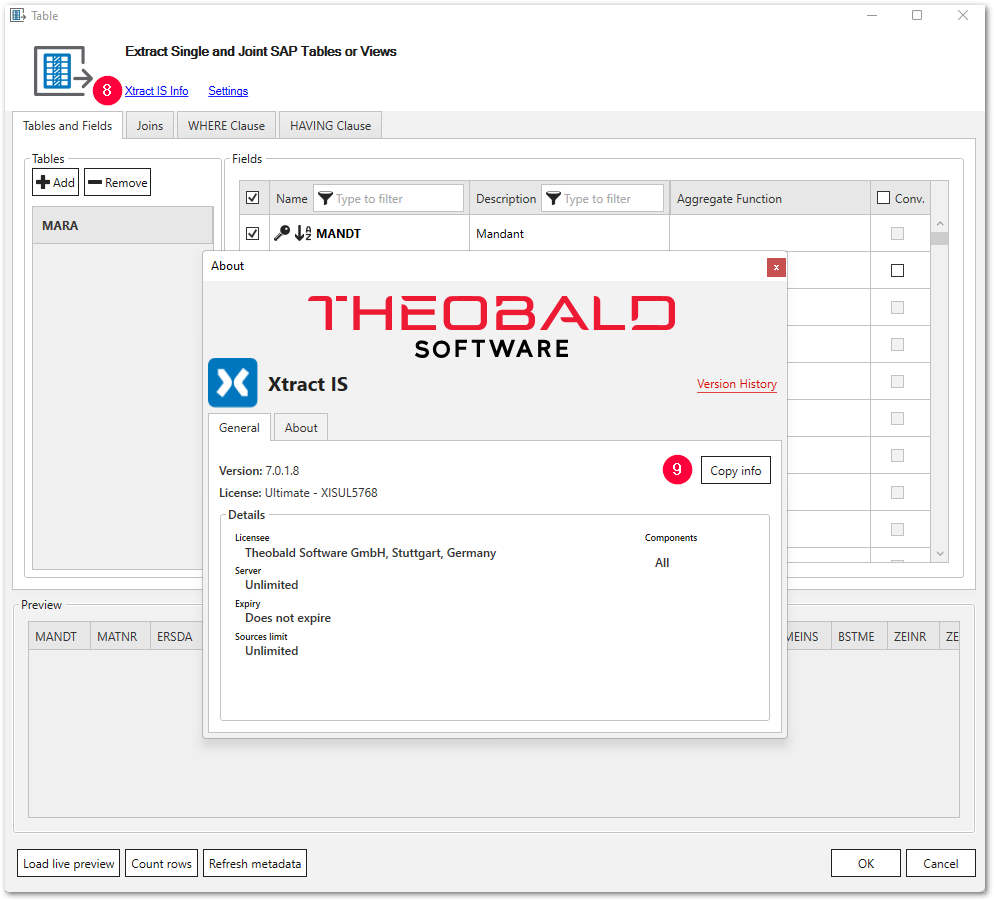 Version of Visual Studio (VS) or SSDT:
Open Help > About Microsoft Visual Studio (11).
Save the data as a text file via [Copy Info] (12).