General
SAP
Xtract IS
Xtract Universal
ERPConnect
DeltaQ Customizing - PORT_CREATION_ERROR
Error:
When doing the DeltaQ Customizing Step 3 (RSAP_BIW_CONNECT_40) you get a PORT_CREATION_ERROR in the SE37.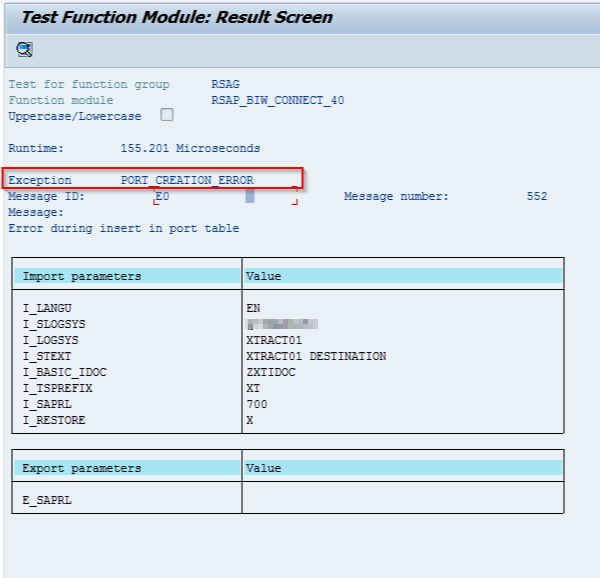 Reason:
SAP tries to create a port with a port number which is already existing in the Table EDIPORT. This is a bug in the SAP process. This behavior is also described in the SAP Note - 110849 - "Error during insert in port table" (create source system).
Solution:
Choose transaction SNUM and object "EDIPORT".
Select "Number ranges" from the menu "Goto" and here the button "Status". (or click on Interval Editing -> NR Status)
Change the CURRENT NUMBER of the ranges to the next free number you noted from table EDIPORT.